Connect with the Life of Your Church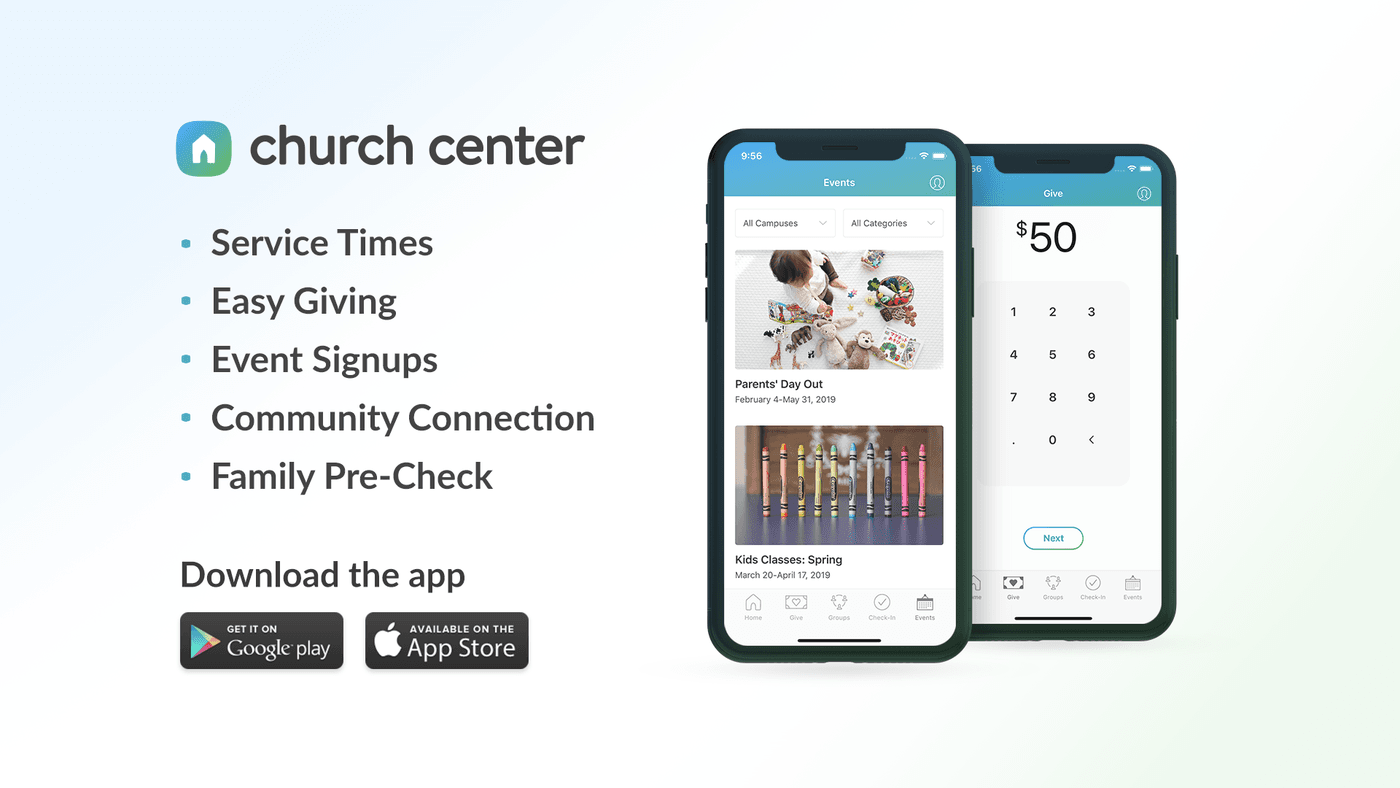 Use Our Weekly Guide on Sunday Mornings
Follow along with our message notes, watch church online, and find talk notes.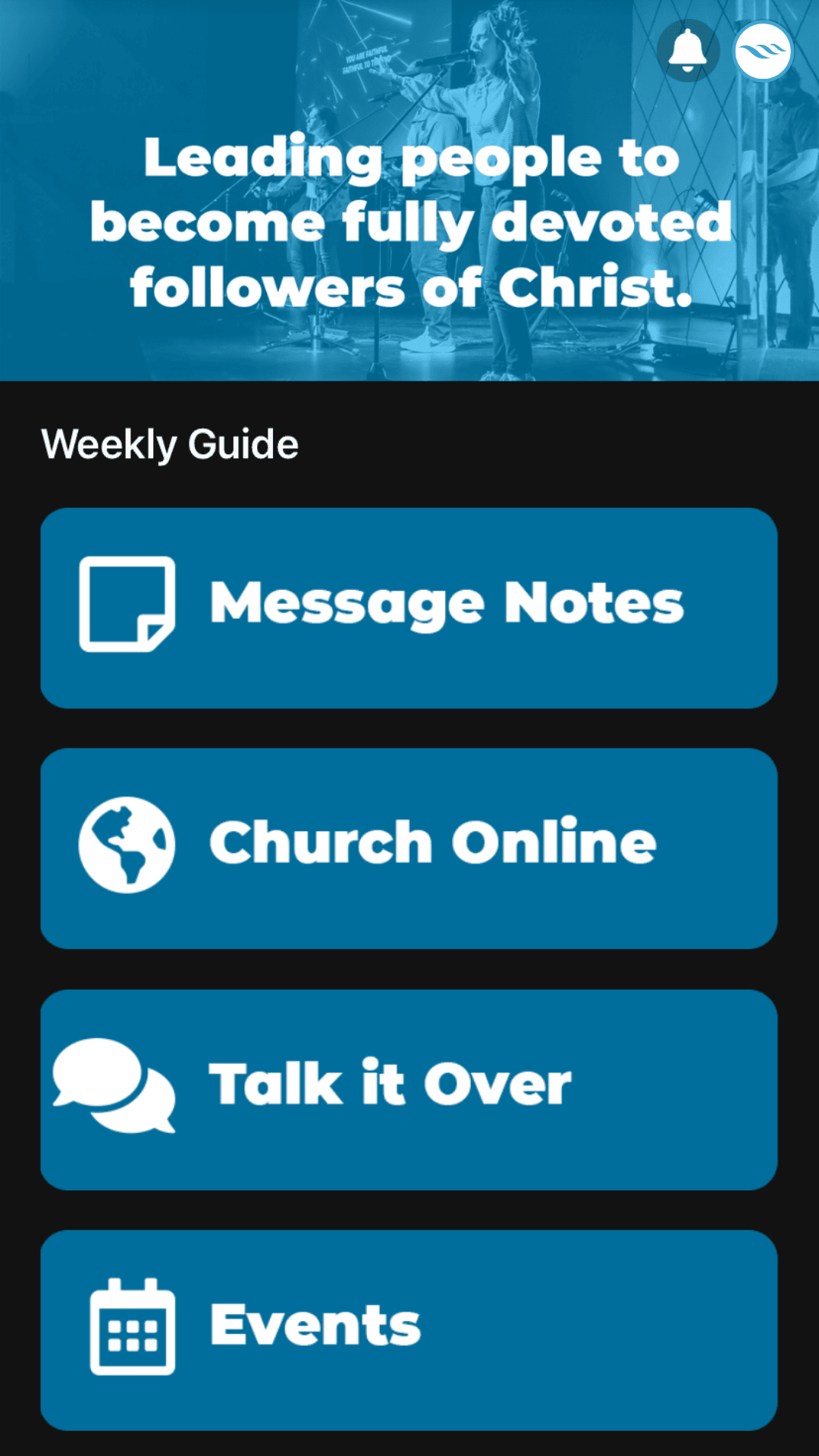 Find Out about Upcoming Events and Sign Up
Find out how to get involved! You can see all our events coming up on the calendar, and if there is a signup, you can fill it out directly in the app!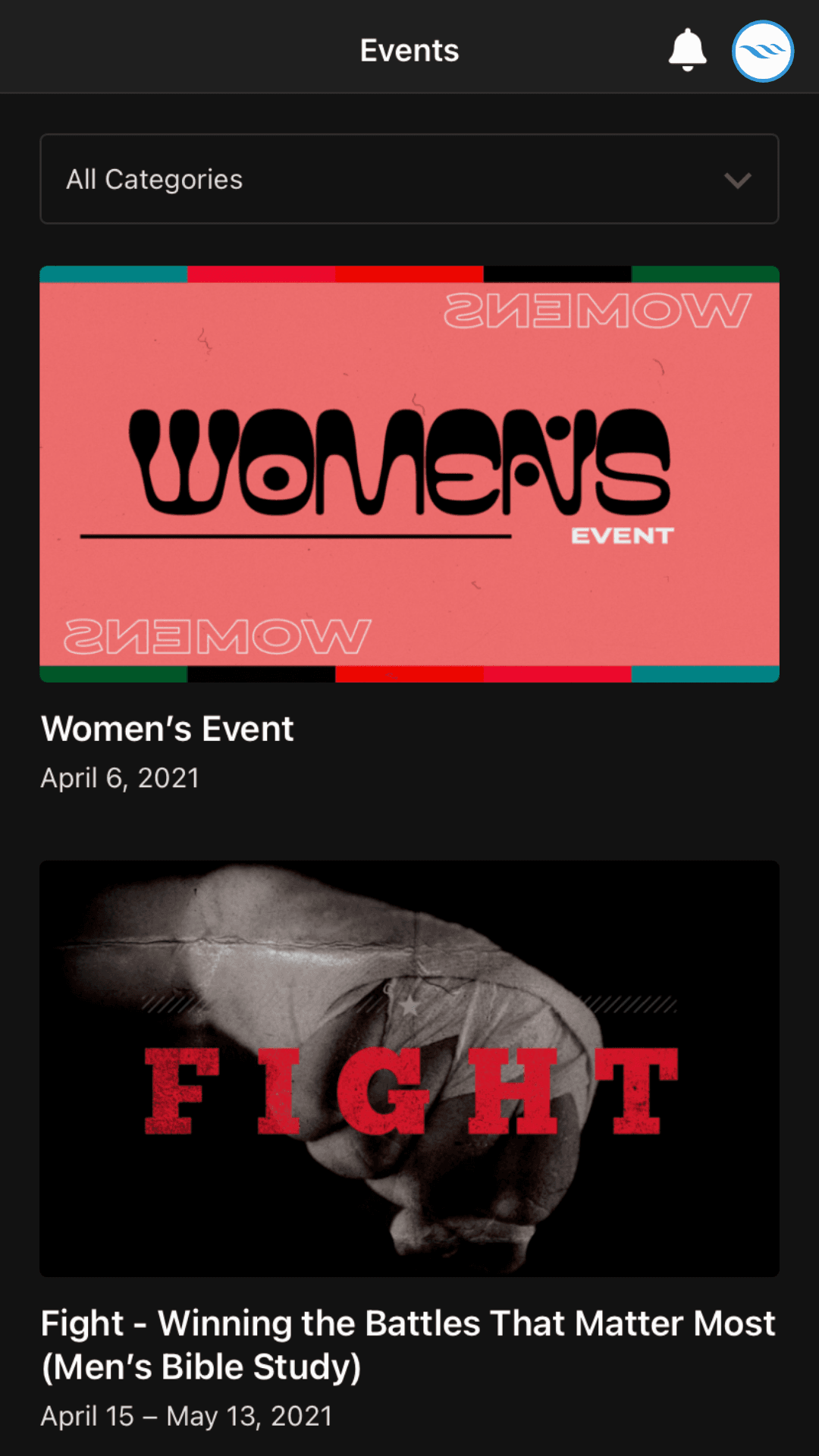 Check Your Kids in Early
Check-in is less hectic when you can pre-select the family members you want to check in before you even arrive. All you have to do to check in in the kids area is scan the security code on your phone.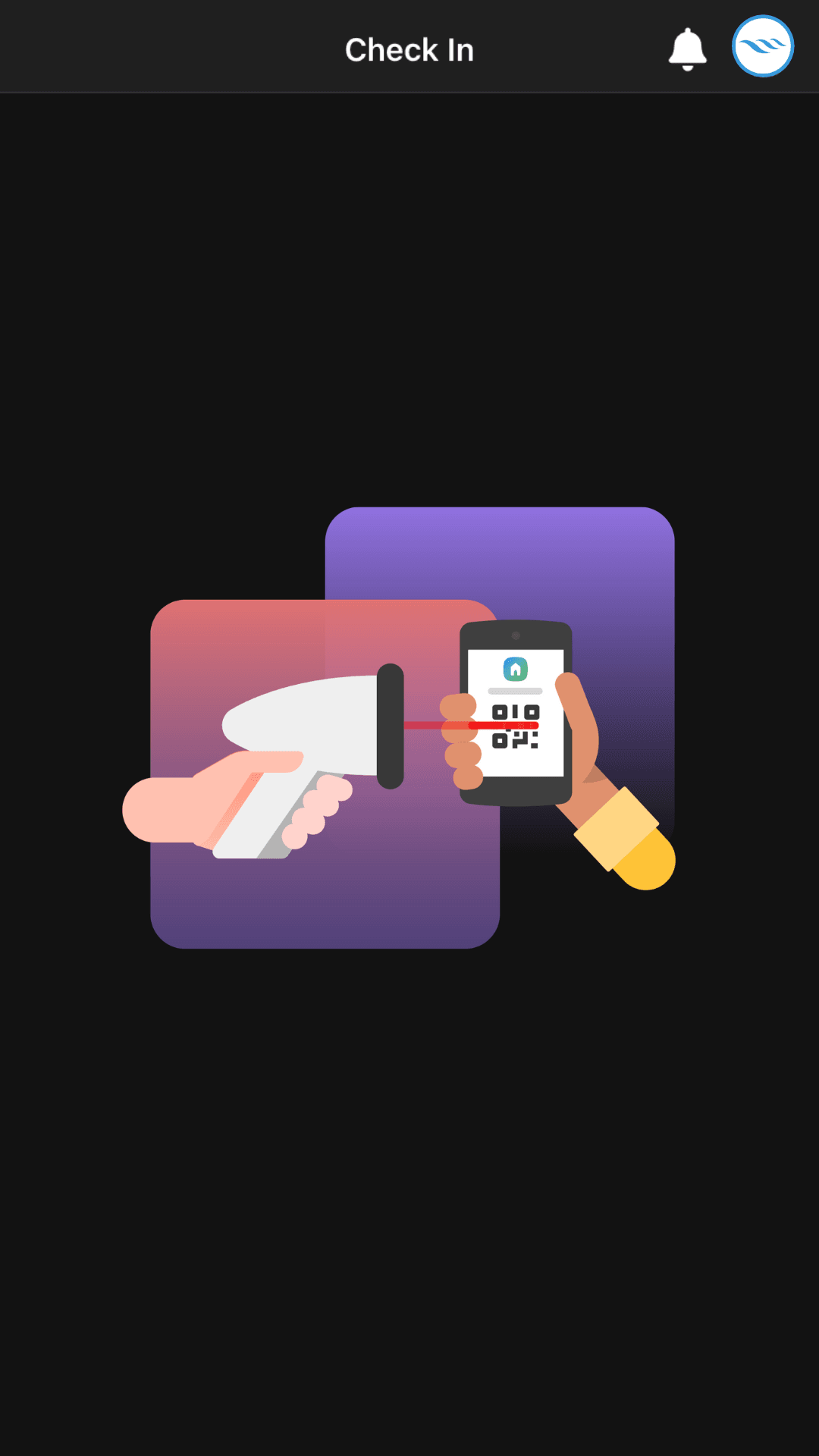 Give to the Ministry of Your Church
You can give with your debit or credit card, Apple Pay, or ACH bank transfer. Giving and managing recurring donations is easy since all your payment methods are saved in your profile, as is your entire donation history.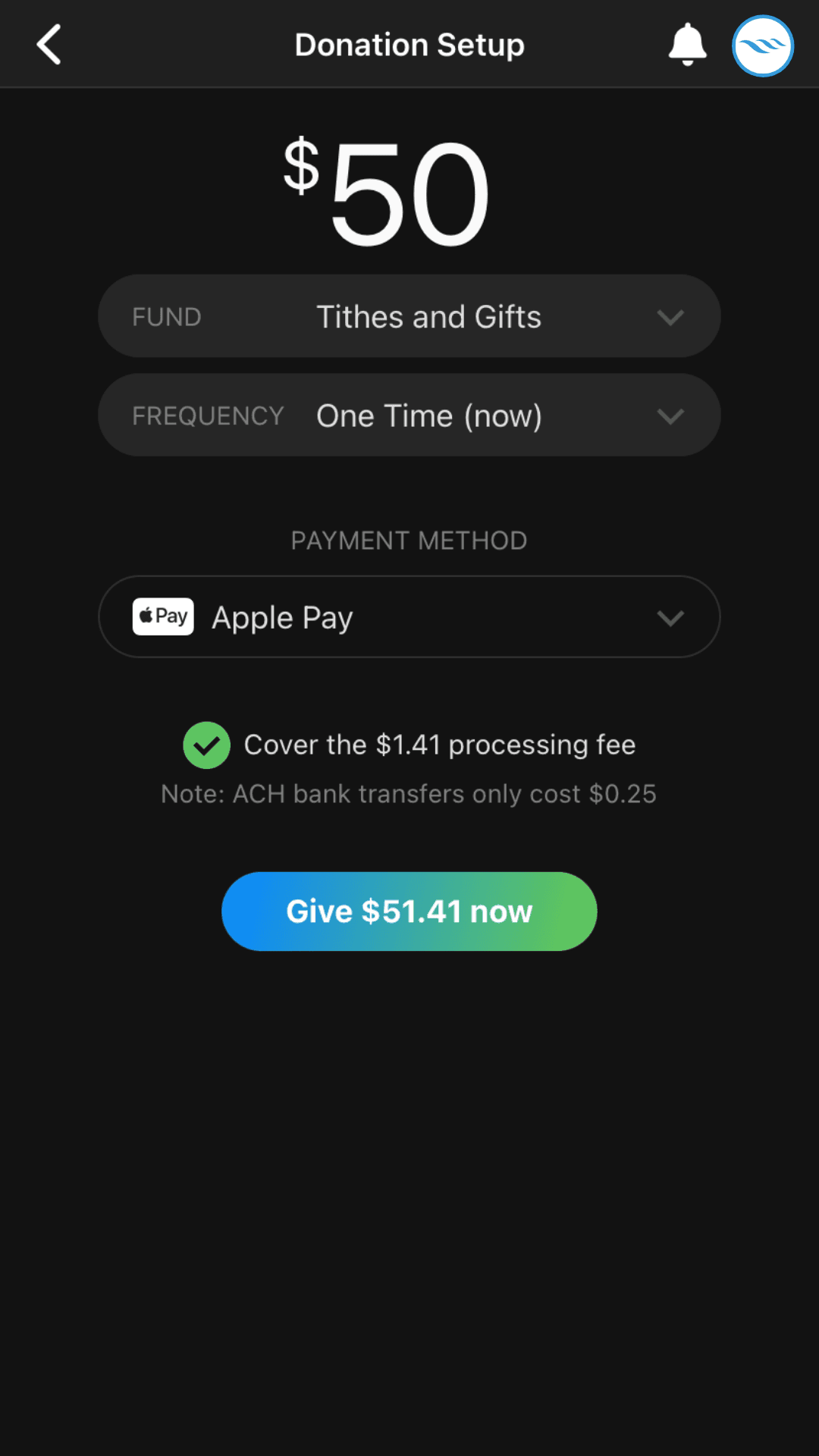 Download Now